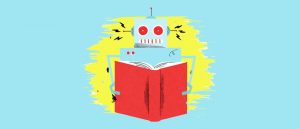 Public relations is not just an art — it is becoming a science, thanks to artificial intelligence.
Media companies like The Washington Post and The Associated Press are using AI to crank out earnings reports or write news articles that they wouldn't typically dedicate staff to. Similarly, PR agencies are adopting AI as well, using it to predict media trends, turn speeches into text, monitor social media and more.
For instance, Shift Communications has a marketing technology team of 10, including six data analysts. The team runs advanced analytics, machine learning, paid search, social media and more for clients.
Read the rest here: PR firms start using AI for mundane tasks
This was originally published from: https://digiday.com/marketing/pr-firms-start-using-ai-mundane-tasks/ on