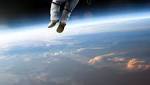 At a recent media roundtable hosted by global law firm Baker McKenzie, both legal and marketing practitioners highlighted the lack of legal framework concerning AI. When something goes awry, who is to blame becomes a huge legal mystery that is costly to solve.
Susan Kendall, Partner for Dispute Resolution at Baker & McKenzie noted that the root of the problem is that AI or AI-driven "robots are not an individual under the law." In the case of a straightforward software program, the blame lies with the developer or manufacturer.
"The situation is different with software where the intention is to develop one that will be further developed with training that you give it," Kendall said, highlighting the difficulty in apportioning blame to the right party.
Read the rest here: CMOs are operating in a legal vacuum with AI  Enterprise Innovation
This was originally published from: https://www.enterpriseinnovation.net/article/cmos-are-operating-legal-vacuum-ai-628807303 on