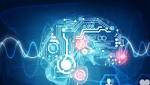 With every new trend comes a counter-trend. And so despite the current excitement over the wonders of artificial intelligence, one company is betting that human intelligence can still deliver solutions for businesses that AI cannot hope to match.
Article One Partners (AOP) is a crowdsourced network of over 42,000 researchers in 170 countries — 42% of whom have graduate degrees in a variety of science, technology, and engineering specialties. The firm got its start uncovering patent-busting prior art for defendants in high-stakes patent infringement suits, where it quickly earned a reputation for finding invalidating prior art in hidden corners of the globe that Google search could never reach — an unpublished Korean-language PhD dissertation, a rural Norwegian library, even in a New York City pawn shop. Their work often found that a "novel invention" wasn't so novel after all.
But in recent years, AOP's sleuths have begun to make a name for themselves as an all-purpose "human search engine" that can help businesses solve challenges that algorithm-based search engines cannot, especially in the development and marketing of innovative new products.
Read the rest here: Where human intelligence outperforms AI  TechCrunch
This was originally published from: https://techcrunch.com/2017/09/30/where-human-intelligence-outperforms-ai/ on