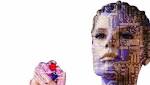 In the past, website building was a pretty simple process that involved nothing more than pages of standard texts with a few pictures and font variations. However, with time this procedure has become more complex as site owners compete to attract more visitors to themselves.
Today, website building consists of a mix of imagery and audio-visual content designed to deliver a complete user experience, and not mere information.
Artificial Intelligence or AI is the use of modern technology to improve the performance of websites. A recent research by Merrill Lynch suggests that AI market will reach about $153 billion in revenue in the next few years to come. The digital revolution will absolutely change how humans interact with the internet.
Read the rest here: How AI Will Influence and Impact Website Building  TG Daily
This was originally published from: http://www.tgdaily.com/technology/how-ai-will-influence-and-impact-website-building on